Connect Gmail Mailbox to Bitrix24
Dear Bitrix24 users,
As you may know, the Webmail module in Bitrix24 allows to connect most popular mailboxes to Bitrix24 in order to handle all your emails directly in your Bitrix24 account.
Gmail is definitely one of the most popular email services, and it can also be connected to Bitrix24 Webmail. As the company is constantly improving the algorithms and works on email data security, the settings of Google services and the connection of Bitrix24 with Gmail needs additional configuration before fully connecting ingoing and outgoing emails.
We've prepared a very detailed step-by-step instruction with screenshots for you to go through the process of connecting your Gmail account to Bitrix24.
To connect Gmail mailbox to Bitrix24, you need to enable the IMAP in the settings first.
Go to your Gmail > click the cogwheel button > See all settings.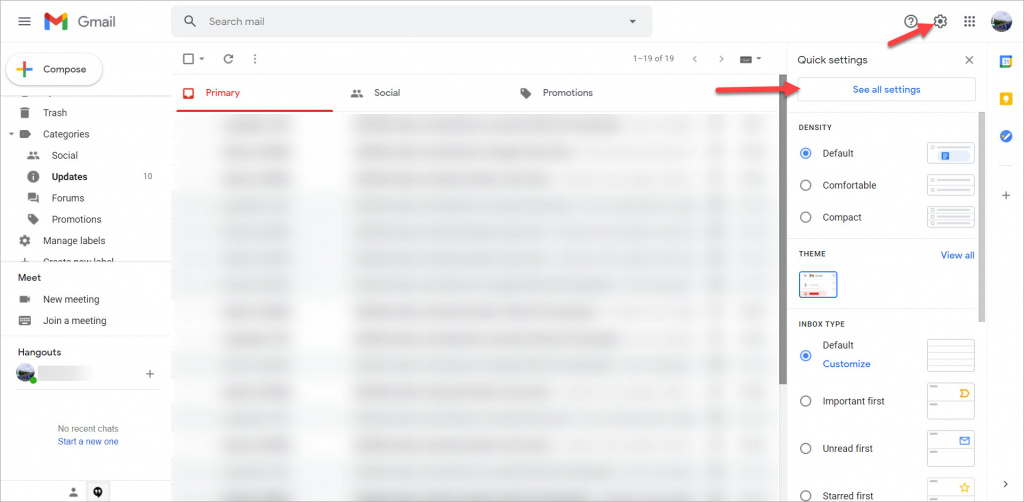 Next, click the Forwarding and POP/IMAP tab > enable the IMAP option. Don't forget to save changes.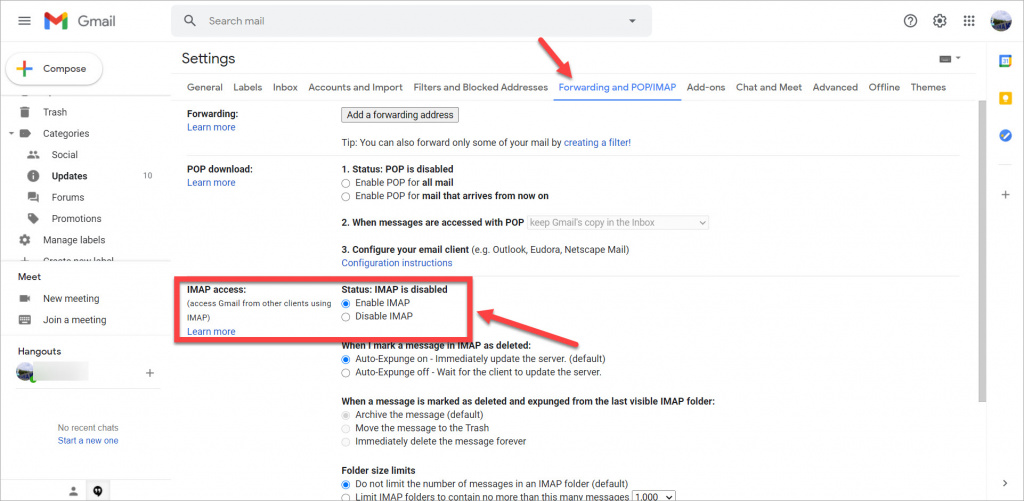 Next, go to the Webmail section in your Bitrix24 > select Gmail as your provider > click the Authentication button > sign in to your Google Account > click Connect.
Done! Your Gmail inbox is connected to Bitrix24.
To connect outgoing mail through Google servers using SMTP, there are two options: use the main password of your Google account, which is not secure, or create a separate password for each application. This will help you to protect the main password of your Google account from third-party services.
Main password
Go to your Google account settings > Security > scroll down to the Less secure app access section > Turn on access.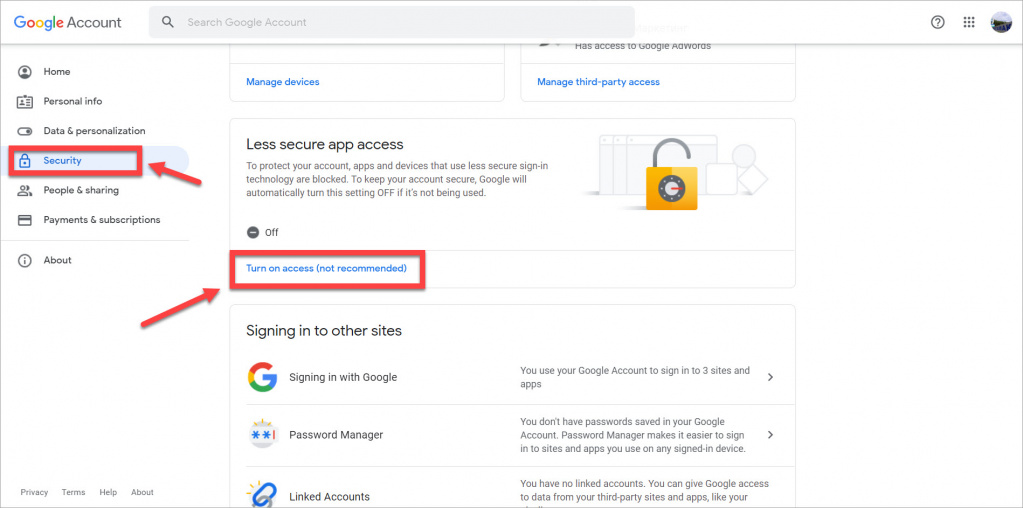 Now you can use the main password of your Google account to send emails via SMTP.
We don't recommend using this option due to security reasons.
App passwords
App passwords are working when the 2-Step Verification option is enabled. You can enable it in the Security section of your Google account settings > scroll down to the Signing in to Google section > enable the 2-Step Verification option.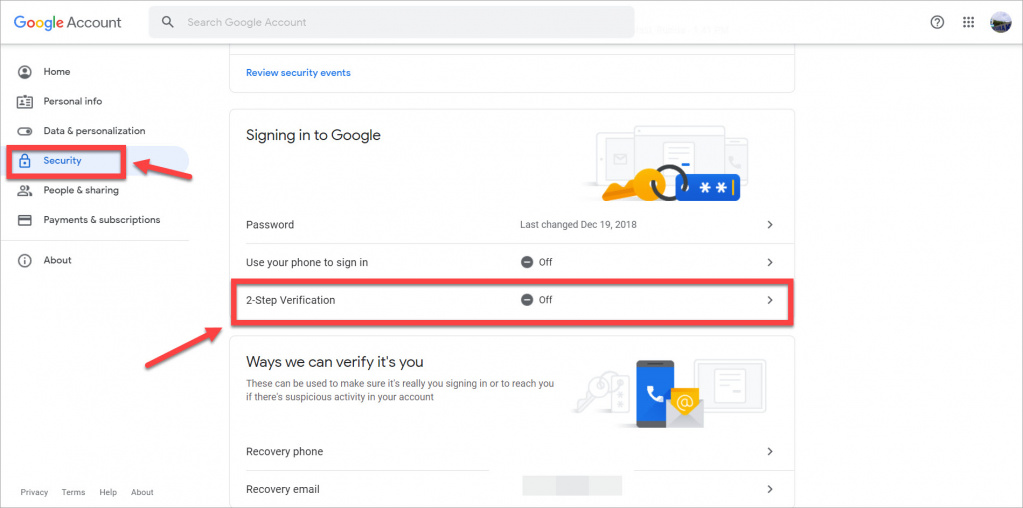 After that, there will be an option to create an application password.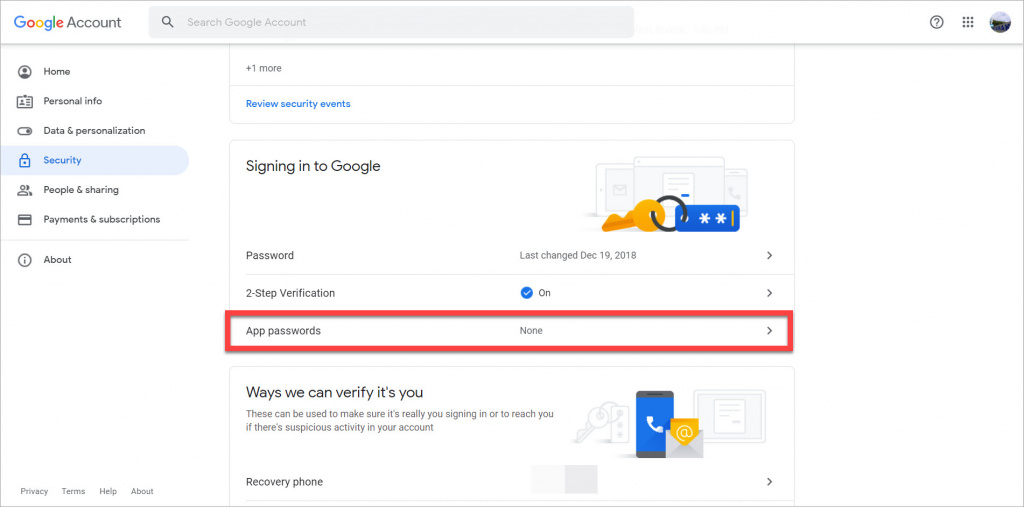 Next, select the Mail app and the device you're planning to use > click Generate.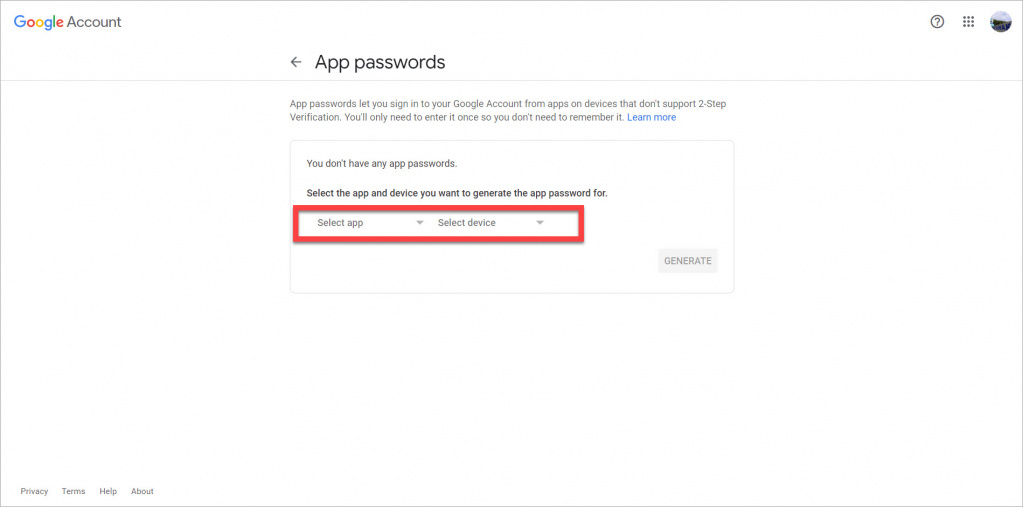 As a result, you'll get a unique app password.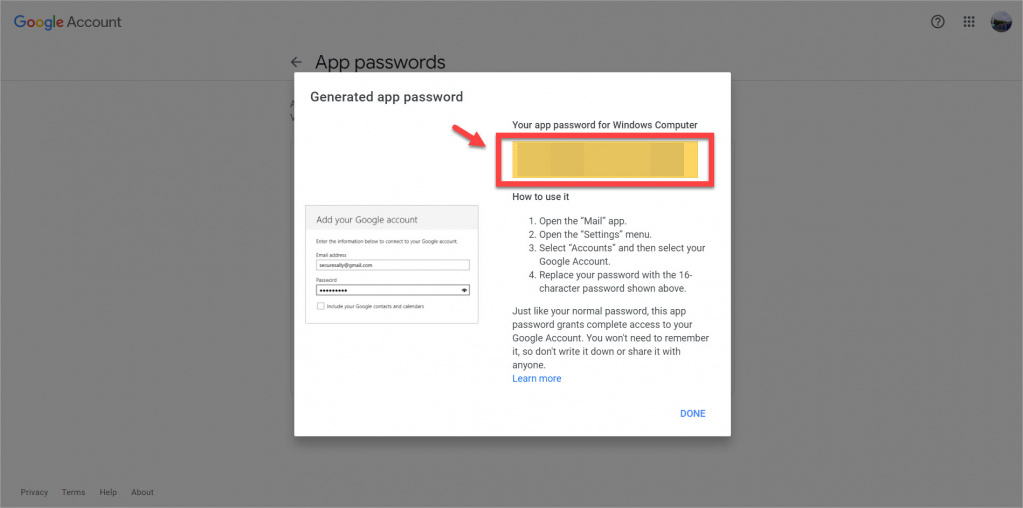 Important! This password will only be shown once, you will not receive it again – you will have to create it again. Therefore, do not close the window until you have connected Gmail to Bitrix24.
Later, you can create new app passwords here, view the list of created passwords or delete them.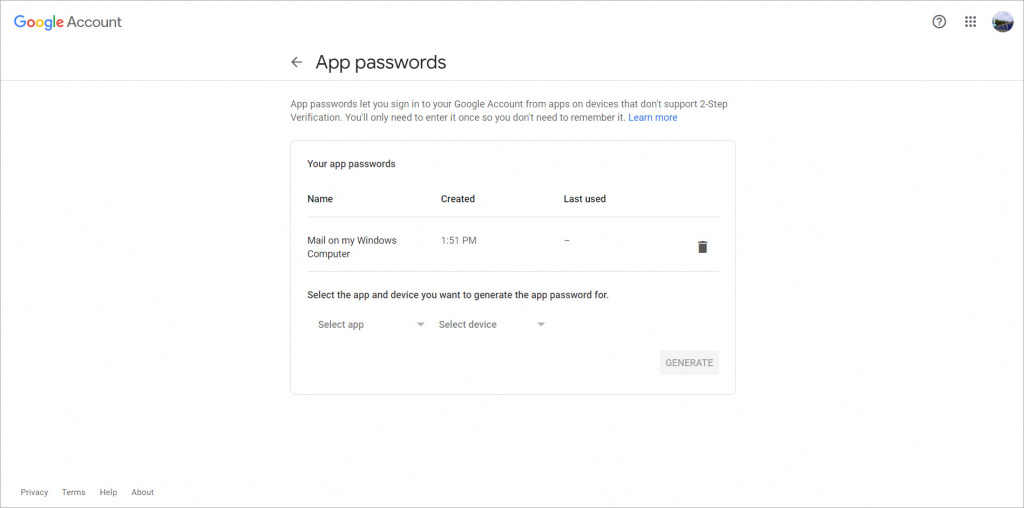 Outgoing mail via external SMTP
Specify the app password you've created or the main password of your Google account in the Password field of the Send using external SMTP section.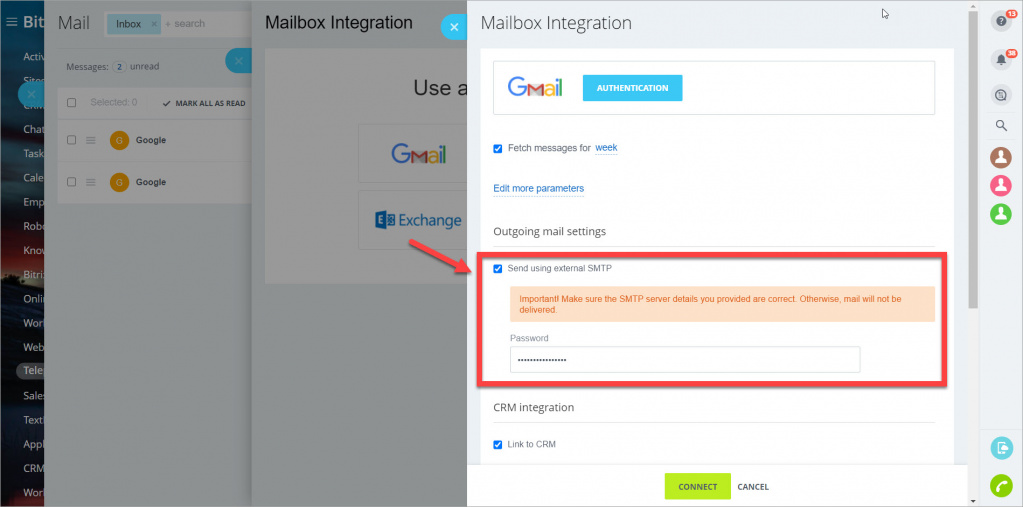 Done! You've successfully configured the outgoing mail via the Google server.
Bitrix24 On-Premise
If the Social Services module has not been configured in the On-Premise version, the inbound Gmail email connection will require a username and password. As the password, you need to use the app password (recommended) or the main account's password after having previously enabled the less secure apps access.
Outgoing mail in the On-Premise version is configured by the system administrator on the server where Bitrix24 is installed.
Gmail has its own limits for sending emails, so don't use it for bulk emails. If you need to send bulk emails to customers or partners, use special mailing services.
Keep and work with emails in one place in your Bitrix24 platform!
Happy webmail collaboration